Thank you!!!
I am very honoured and grateful to have been elected to represent and serve my community on the Hobsons Bay City Council for a 4th term. Thank you to the local community and especially my fellow residents of Altona, Altona Meadows, Altona North, Brooklyn and Seaholme for your amazing support. I was honestly humbled by the huge result and promise I will not let you down. I love our community.
Thank you to the many people that helped my campaign in any way. From sharing or commenting on my posts on social media, distributing flyers, having a poster in front of your home, spreading a kind word to neighbours and friends, or to community groups encoring their members to support me. It's been a very positive campaign and I'm so proud my team and I did not respond to the nasty attacks and misinformation on social media and continued to focus on what was most important – serving the community to make Hobsons Bay an even greater place to live, work, visit and enjoy.  I don't want division and recognise that it wastes so much time and energy.  I want to work with everyone and if we disagree on something then we should talk about it and respectfully disagree.  We are all neighbours in Hobsons Bay.
I am already planning my work for the next term and am strongly focusing on our community's recovery after the difficult challenges of this year – for our businesses, community groups, families, schools, elderly and disabled citizens, multicultural and faith communities, etc. We have so much to do to rebuild and support our community and I'm really keen to work with all my colleagues on the council to do that, and with the collaboration of our partners in the community. 
Please keep in touch!
Kindest regards,
Tony
P.S.  The election results can be found here and is posted below.
Cherry Lake Ward – Hobsons Bay City Council (Election 2020)
Wetlands Ward – Hobsons Bay City Council (Election 2020)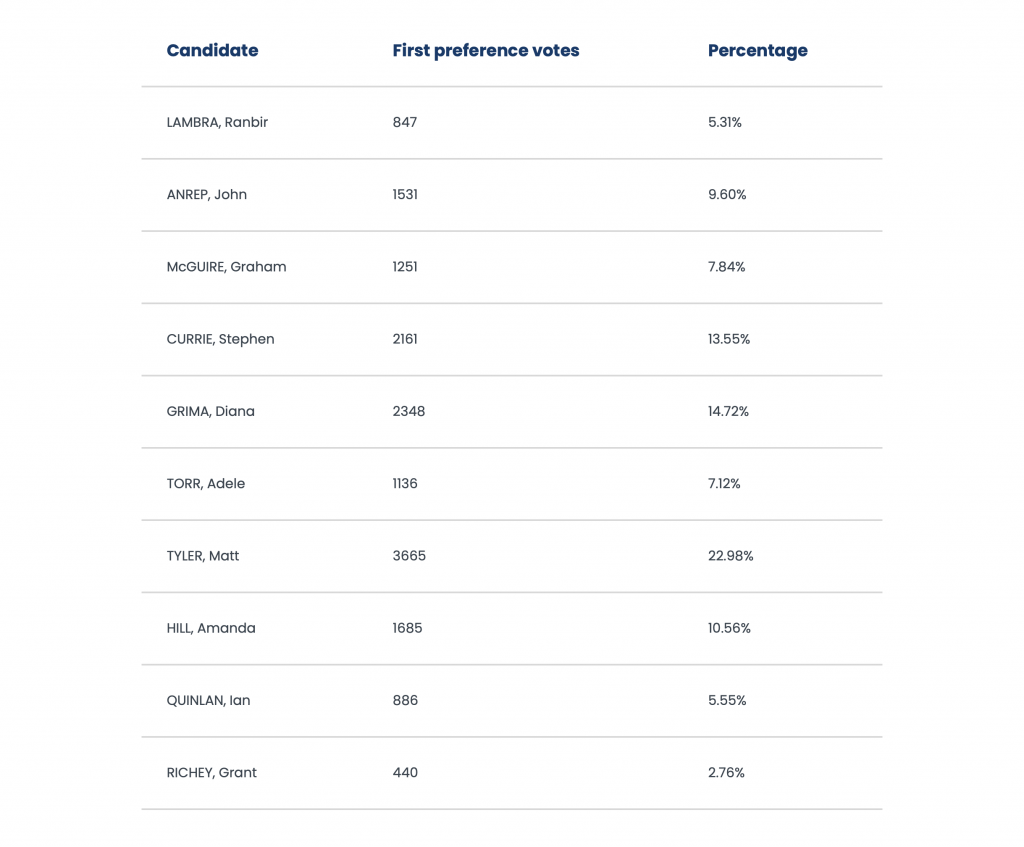 Strand Ward – Hobsons Bay City Council (Election 2020)