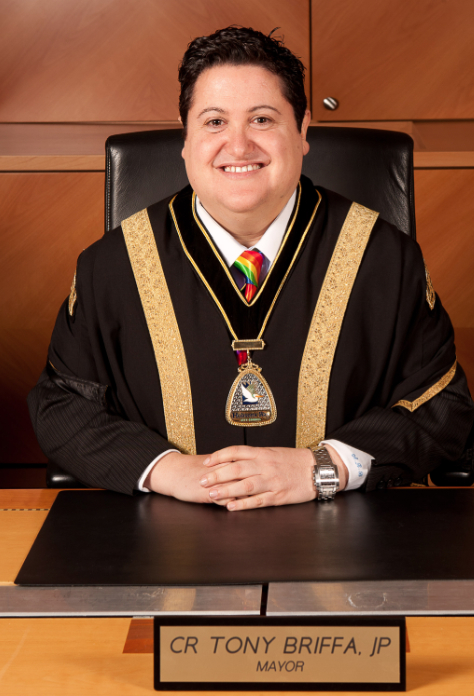 I am pleased to announce I will be seeking re-election to the Hobsons Bay City Council as a genuine independent councillor in the elections this October.
I have had a very successful term in the council with leadership roles that included two terms as Deputy Mayor and my current term as Mayor.  Additionally, I have been the council's chair on numerous committees including the Disability Advisory Committee, Urban Planning and Development Advisory Committee, Multicultural Advisory Group, Landscape Advisory Group, Interfaith Committee, and the GLBTIQ Advisory Committee.
Community members know I have been a hard working, dedicated, accessible and passionate councillor, Deputy Mayor and Mayor.  I am humbled by the opportunity to lead our city, and am proud of our dynamic and progressive council.  I have never taken my role and the responsibilities of my office for granted.
In making my decision to seek re-election I have considered the past four years and all that I have achieved.  I want to continue to make a positive difference to our community and our city.
Community members are well aware of my position on a large variety of issues and that I always put the needs of the Hobsons Bay community first.  They know I am passionate about protecting the health of our residents and our precious environment;  the neighbourhood character and amenity we enjoy;  our community clubs and organisations;  our shopping strips and local businesses; and our community facilities, services, programs and infrastructure.
Over the coming months I will speak more about my vision for Hobsons Bay and what I have achieved during my term on the council for our community.
I hope I have your support and encourage you to get involved in my campaign.  Please send me an email at tony.briffa@briffa.org if you would like to stay in touch with my campaign or can help out in any way.
Sincerely,
Cr Tony Briffa JP
Candidate for the 2012 Hobsons Bay City Council Elections
Mayor, City of Hobsons Bay (2011 – present)
Deputy Mayor, City of Hobsons Bay (2009-2011)
Councillor, Altona Ward (2008 – present)